IGNITE BC Reunion
MARK YOUR CALENDARS! We will be LIVE streaming Face2face's United Conference November 18-19 in Prince George. Location & details to come! Last year was the first year we tried this live stream and it worked tremendously well. This is open to all those who have attended IGNITE BC in the last 3 years as well as any newcomers ages 14-19. For more details about the conference: https://f2f.ca/united/
23rd Annual Diocesan Youth Conference 2018
April 20-22, 2018 in Prince George, BC.
Details to come over the next several months but for now, mark those calendars!
The Youth & Young ministry is a part of the Faith Formation of the Diocese. 
We work to support youth and young adults across Northern BC.  The young people of this diocese are not the Church of the future, but have a dynamic role to play now. Our goal is to form intentional disciples of Jesus Christ or as Pope Francis says, 'Missionary Disciples'.
For a full photo gallery, head on over to our Facebook page
Upcoming Events
TBA
Youth Ministry Resources
Here are just several of the resources we have found to be helpful tools for youth ministry leaders and parents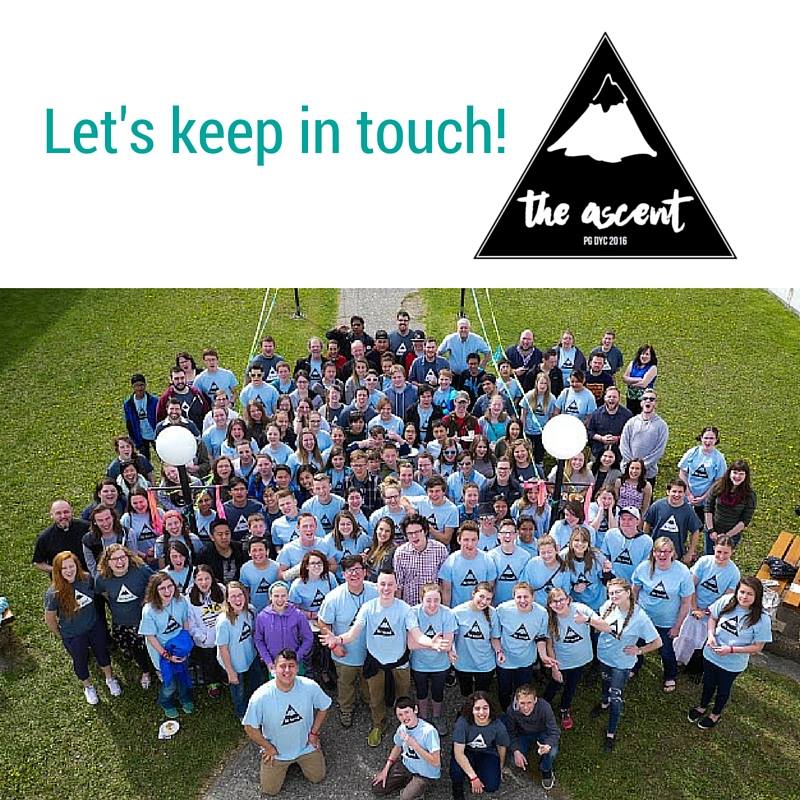 Like us on Facebook
Shoot us an email: youth@pgdiocese.bc.ca
Give us a ring: 250-964-4424 ext. 240
Subscribe to our flocknotes: Text "oecpg" to 514-900-0130
Contact
Address: 6500 Southridge Avenue
Prince George, BC
V2N 3Z2
Phone: (250)964-4424 extension 240
Email: ehii@pgdiocese.bc.ca