Welcome!
Diocesan Formation Days
The Face o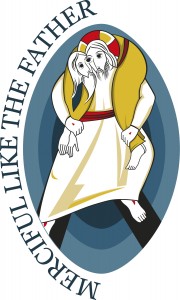 f Mercy
Bishop Jensen invites you to attend the upcoming "Diocesan Formation Days". It aims to be an experience of prayer and interactive learning and planning to help every Catholic respond to the vocation to be a disciple and witness and explore more deeply the plan of God for us all.
"Diocesan Formation Days" is a new face for the Diocesan Study Days that we have had in the previous years. It is a collaborative initiative of the Office of the Bishop, Catholic Independent Schools, and the Office of Evangelization and Catechesis.
Our keynote speaker will be Fr Basil Burns, PhD., a gifted presenter who has come to the Diocese to assist in the areas of theological formation and faith development. Fr Basil will explore the meaning of the upcoming Jubilee Year of Mercy proclaimed by Pope Francis.
"At times we are called to gaze even more attentively on mercy so that we may become a more effective sign of the Father's action in our lives. For this reason I have proclaimed an Extraordinary Jubilee of Mercy as a special time for the Church, a time when the witness of believers might grow stronger and more effective."
There is no charge or registration required. Please bring a lunch, or be prepared to go out to a local restaurant.
** Please note: Everyone is responsible for their own accommodations.
Coffee and snacks will be provided. We look forward to seeing you there!
Schedule
Notre Dame Parish, Dawson Creek:
September 27 7:00 PM – Parish Session with Fr Basil
September 28 8:00 AM – Mass
8:45 AM-3:30 PM – Diocesan Formation Day
Immaculata Parish, Burns Lake :
September 30 7:00 PM – Parish Session with Fr Basil
Sacred Heart Parish, Terrace:
October 1 7:00 PM – Parish Session with Fr Basil
October 2 8:00 AM – Mass
8:45 -3:30 PM – Diocesan Formation Day
The Diocesan Pastoral Centre, Prince George:
October 22 7:00 PM – Evening Session with Fr Basil
October 23 8:00 AM – Mass
8:45 AM -3:30 PM – Diocesan Formation Day
Appealing for Life
Halt distribution of the RU-486 abortion pill
Join us in asking federal Health Minster Rona Ambrose to intervene to halt distribution of the RU-486 abortion pill. Her email address is rona.ambrose@parl.gc.ca. Letters can also be sent to her postage free: Health Minister Rona Ambrose, House of Commons, Ottawa, Ont.  K1A 0A6.
 Let us stand together in defence of human life from conception to its natural end.
Share the truth about doctor-assisted suicide
Statement on Assisted Suicide issued by the Plenary Assembly
http://www.cccb.ca/site/images/stories/pdf/Statement_on_assisted_suicide_-_september_2015_-_EN.pdf
The federal government has launched a consultation process on doctor-assisted suicide. It will conduct public consultations and receive online submissions before proposing legislative options this fall.
We know the government listens to those who take the time to write or email. Please submit your views on this critical subject and sign up for notifications on the consultation process at ep-ce.ca/en/consultation.
---
2016 EVENTS FOR YOUTH
WORLD YOUTH DAY 2016 – Krakow Poland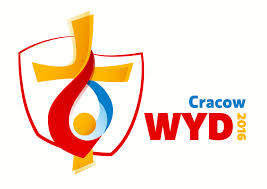 WORLD YOUTH DAY 2016 is taking place in Krakow, Poland in July 2016. The Diocese of Prince George will be taking a diocesan-wide group and joining with the Archdiocese of Vancouver to attend this amazing event.
When: July 19-August 3, 2016
– July 19-24- Days in the Diocese
– July 25-31 – WYD
– August 1/2 – Extra day trips to Auschwitz, Wadowice (birthplace of JP2), the salt mines
Who: You!, millions of other young Catholics, and Papa Frankie!
What: http://worldyouthday.com/krakow-2016
Why: To see and experience the beauty of the universal Church and meet millions of other young Catholics, to grow in faith, to see the birthplace of JP2, to meet the pope, to travel to Europe and the list goes on! WYD is an incredible time!
Where: Krakow, Poland and surrounding area
Cost: You can expect this trip to cost roughly $4000 for flights, accommodation, WYD fees, day trips, food and other travel expenses. We will hopefully be delving deep into fundraising beginning in the fall to help lower this cost.
How: COME ON OUT TO OUR INFO SESSIONS IN SEPTEMBER for more details about how you can sign up!
Interested?  Don't hesitate to email Eunice at youth@pgdiocese.bc.ca