Welcome!
SUMMER 2015 EVENTS FOR YOUTH
CAMP MORICE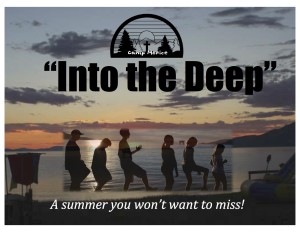 Camp Morice invites everyone this summer to come 'into the deep' and experience fun, friends, community and Christ.  The camp theme  is "Into the Deep" based on Luke 5:4 where Jesus first calls his disciples to put out into the deep and let their nets down for a catch.
There are camps for all ages. Be sure to register early to ensure a spot. Visit their website for more details at www.campmorice.com.
Leadership Training (for all volunteers ages 13+): July 5-10 $100
Teen Camp (Grades 7-12): July 12-17, $275
Tween Camp #1 (Grades 4-6): July 19-24, $245
Kids Camp (Grades 1-3): Aug 3-7, $245
Tween Camp #2 (Grades 4-6): Aug 9-14, $245
IGNITE with Face to Face Ministries – see details below Register at www.f2f.com – (Grades 8-12) Aug 16-21
Disciples Program (all weeks but Teen Week ages 13+)
Cana Camp (Family Camp): Aug 23-28, $350
There are also volunteer and paid opportunities for those who want to come build the kingdom of God this summer right here in our Diocese in the hearts of young people. Inquire at info@campmorice.com if you feel the call!
IGNITE

For the first time ever, Facetoface Ministries will bring their wildly popular week-long camp, IGNITE, to the Diocese of Prince George from August 16-21st. This week-long summer camp is for teens Grade 9-12 who are serious about growing in holiness. It is an incredible week with excellent talks, amazing people, daily Mass, epic large group activities, reconciliation, adoration, praise and worship and much more! You will grow in knowledge of Christ and the Church and be empowered to go forward striving to be a modern-day saint. For more information visit Ignite 2015 or email youth@pgdiocese.bc.ca.
WORLD YOUTH DAY 2016 – Krakow Poland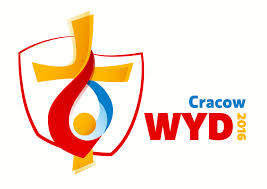 WORLD YOUTH DAY 2016 is taking place in Krakow, Poland in July 2016. The Diocese of Prince George will be taking a diocesan-wide group and joining with the Archdiocese of Vancouver to attend this amazing event.
When: July 19-August 3, 2016
– July 19-24- Days in the Diocese
– July 25-31 – WYD
– August 1/2 – Extra day trips to Auschwitz, Wadowice (birthplace of JP2), the salt mines
Who: You!, millions of other young Catholics, and Papa Frankie!
What: http://worldyouthday.com/krakow-2016
Why: To see and experience the beauty of the universal Church and meet millions of other young Catholics, to grow in faith, to see the birthplace of JP2, to meet the pope, to travel to Europe and the list goes on! WYD is an incredible time!
Where: Krakow, Poland and surrounding area
Cost: You can expect this trip to cost roughly $4000 for flights, accommodation, WYD fees, day trips, food and other travel expenses. We will hopefully be delving deep into fundraising beginning in the fall to help lower this cost.
How: COME ON OUT TO OUR INFO SESSIONS IN SEPTEMBER for more details about how you can sign up!
Interested?  Don't hesitate to email Eunice at youth@pgdiocese.bc.ca